Purple Tuesday Press is an independent publisher located in Winnipeg,
Manitoba, specializing in poetry and children's books.

Owner and author Nicole Petroski has always been captivated by the world
of words; this led her to earn a Ph.D. in English literature. Her first book of poetry,
Out of Somewhere, was published by the independent Winnipeg record
label Tegancat Music.

Nicole continued her publishing venture with Purple Tuesday Press.
She has collaboratedwith artists from Regina, Winnipeg and Toronto,
and her children's books have been translated into French.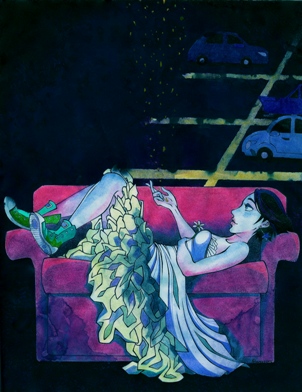 art by Arden Powell